The name 'M Mansion' is inspired by the M shape of the property and its outdoor space. It is located on the hilltop above the sacred rock of the historical area of Lindos. The M Mansion is in one of the most unique and privileged locations in Rhodes Island. Every single room offers stunning views of the private tropical landscape as well as the dramatic natural landscape of Pefkos area. The Spacious (350 square meters) villa encapsulates the spirit of the sophisticated minimalism in addition with the Lindian traditional architectural elements and filled with genuine art-filled living areas. Both indoor and outdoor areas are irresistible to everyone's taste.
Concierge services are available upon request.
We provide exclusively for you the transfer from and to the airport, free of charge.
Book Now
Free Transport From/To The Airport
Living Room
The luminous living room area with handcrafted furniture and a glass wall, a 55 inches flat screen has a view to the swimming pool. The whole mansion has a Sonos sound system. All Sonos speakers and components connect over WiFi so you can build the system you want.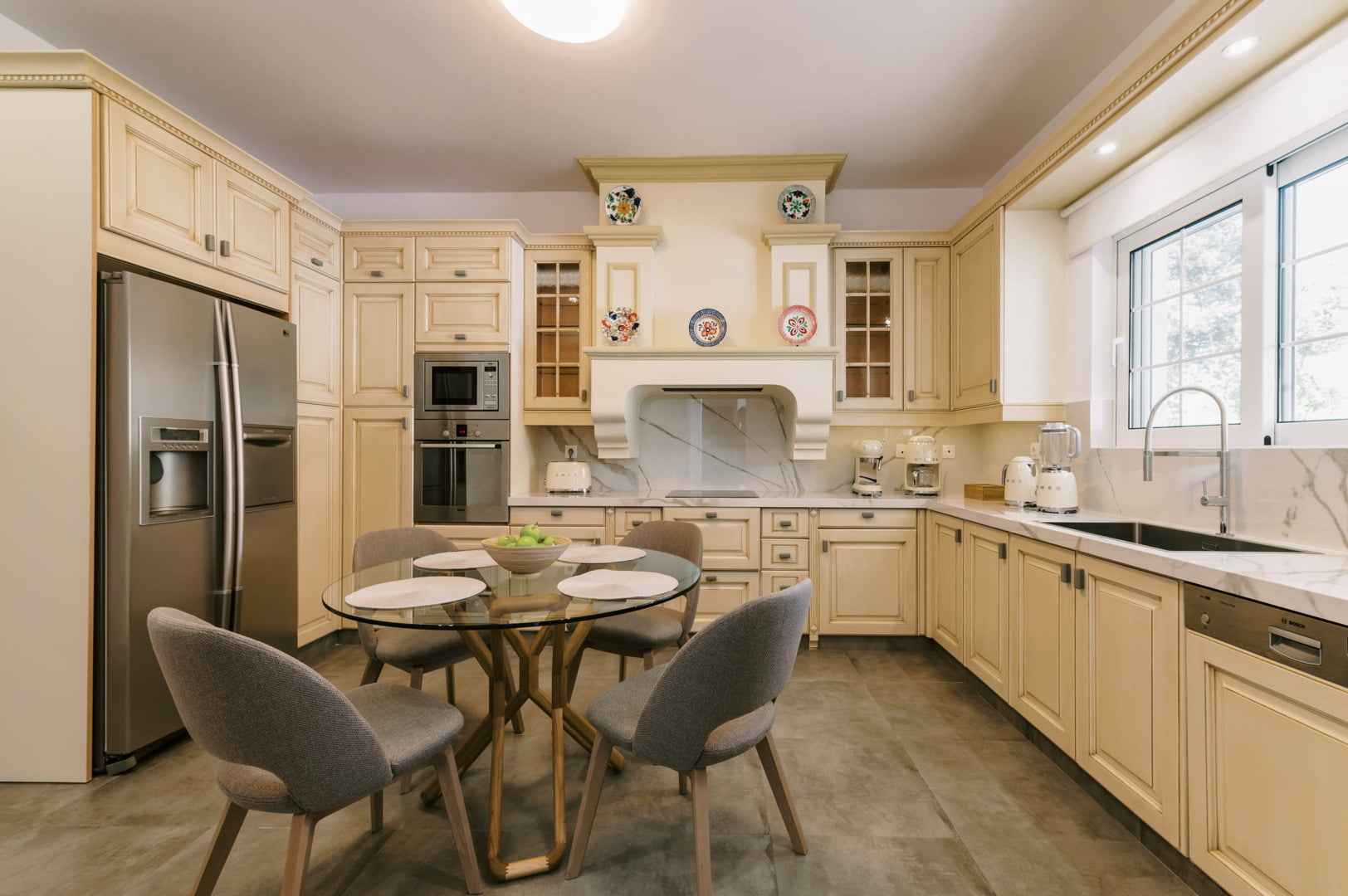 Kitchen
Traditional design blends with local artwork, a big dining table, fully equipped kitchen with a large refrigerator and Smeg appliances, maximizes the cooking pleasure.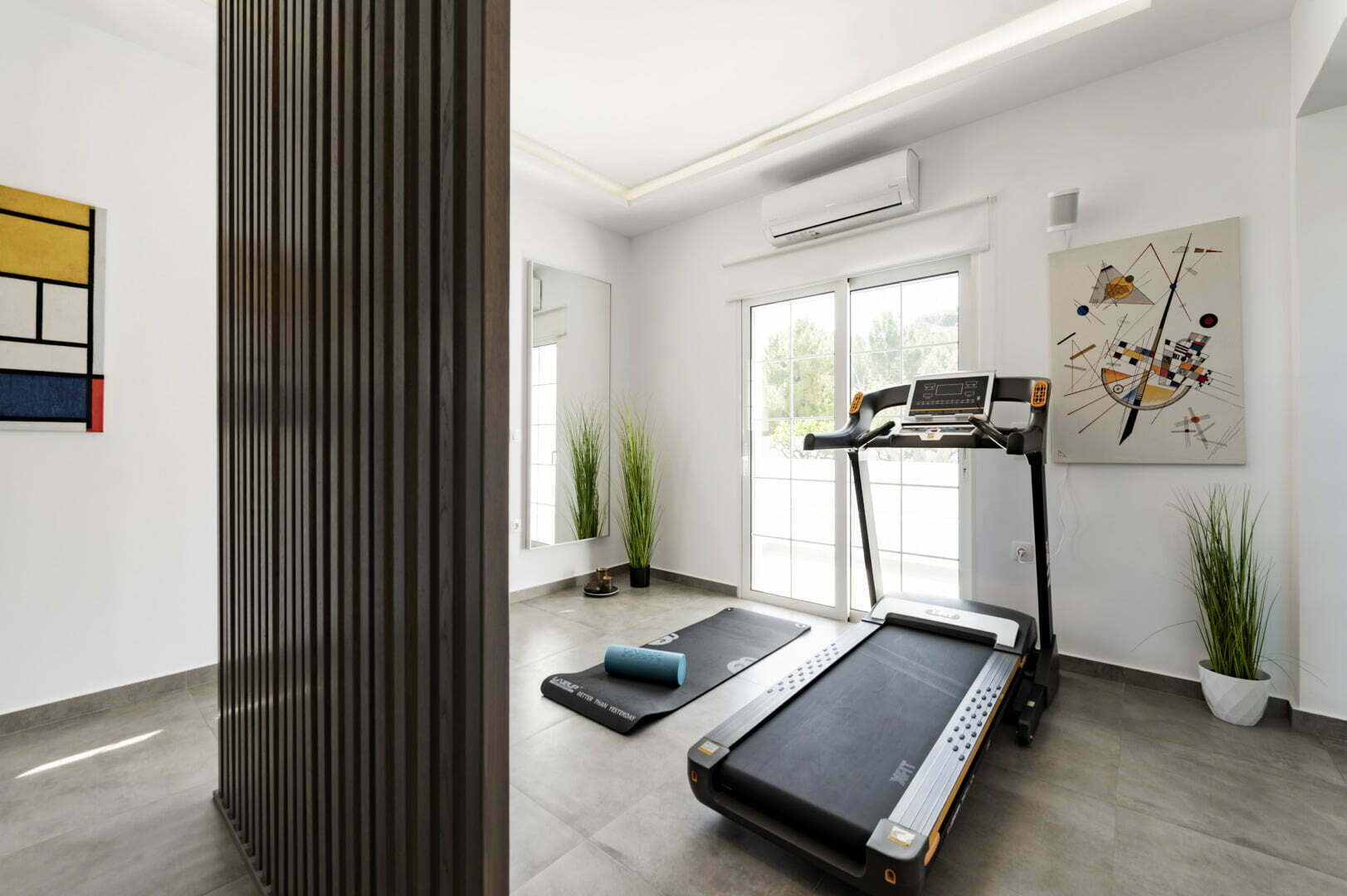 Fitness Room
A fitness room with a professional electric treadmill (running machine), yoga mat, and dumbbell hand weights and more exercise accessories, enough to keep you fit during your vacation.
Working Space
A working space with a printer and a desk, for those who are willing to combine holidays and remote work.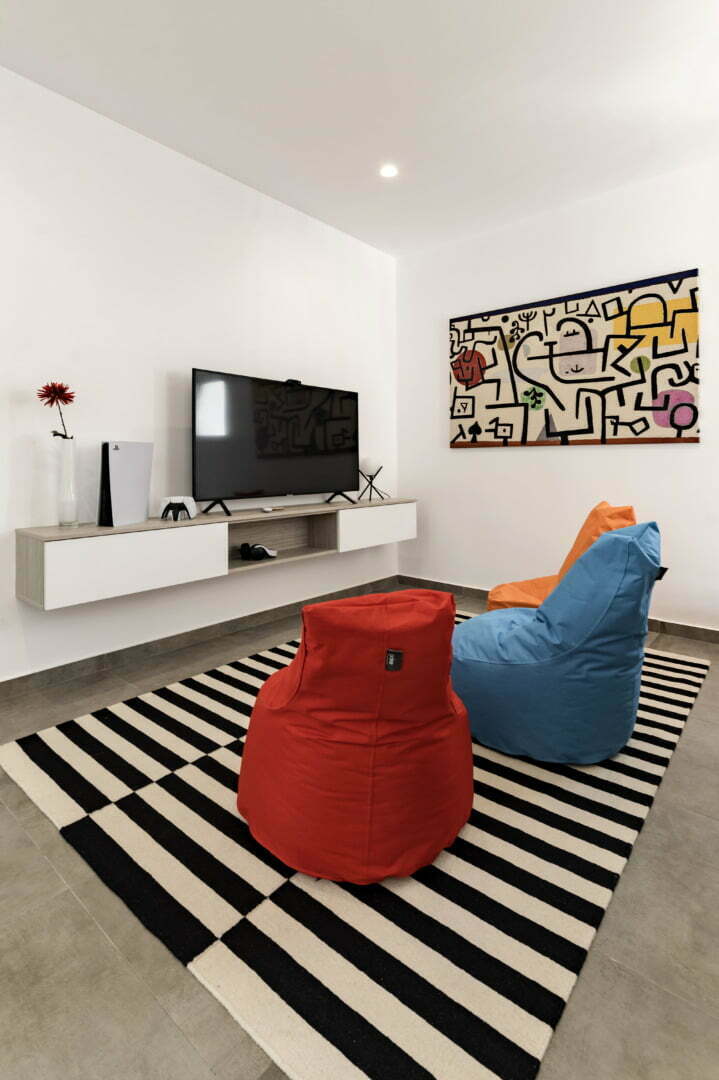 Game Room
The game room is taking your vacation to the next level. PlayStation 5 and plenty of other games is dedicated to pleasure and relaxation.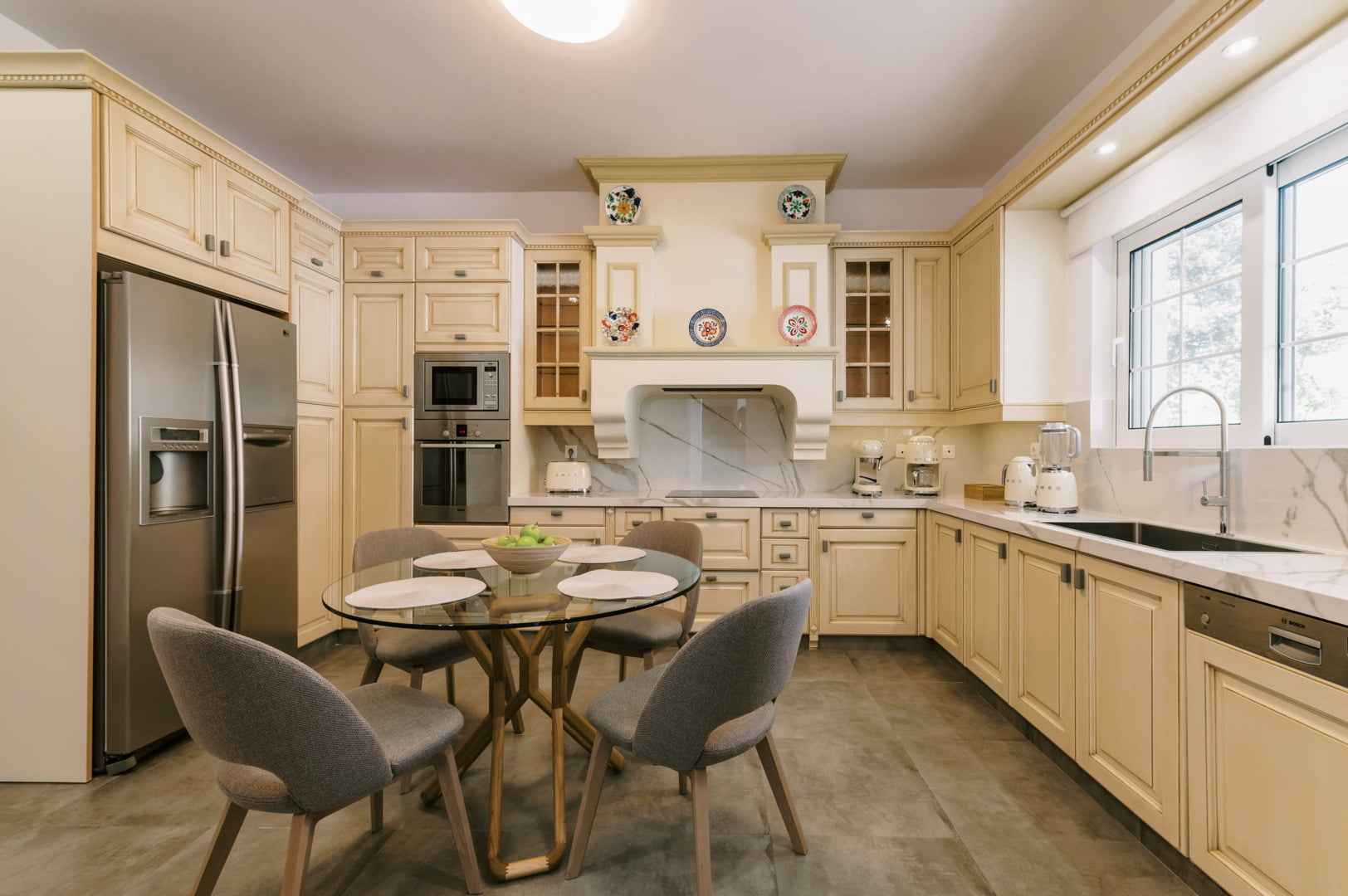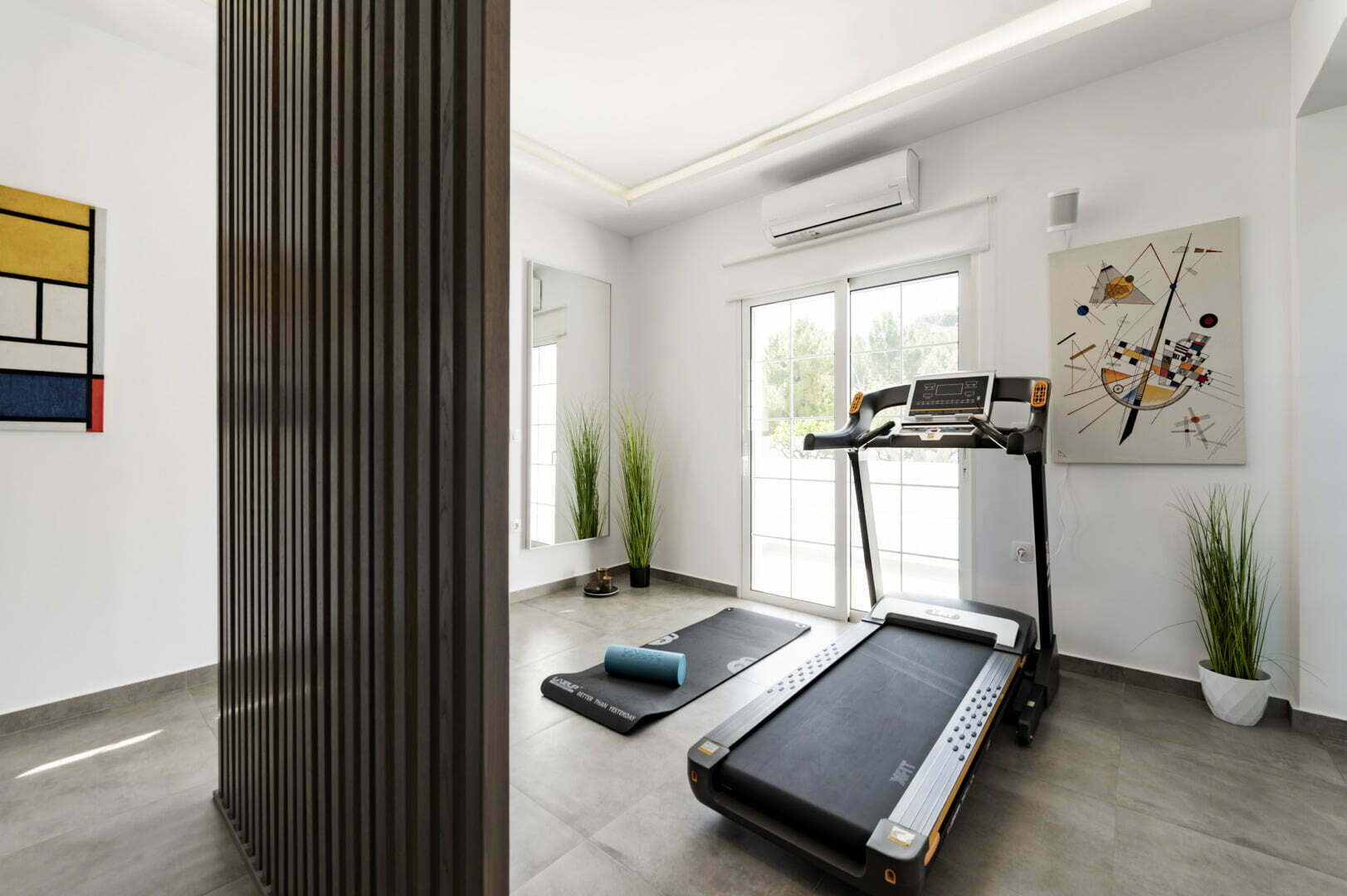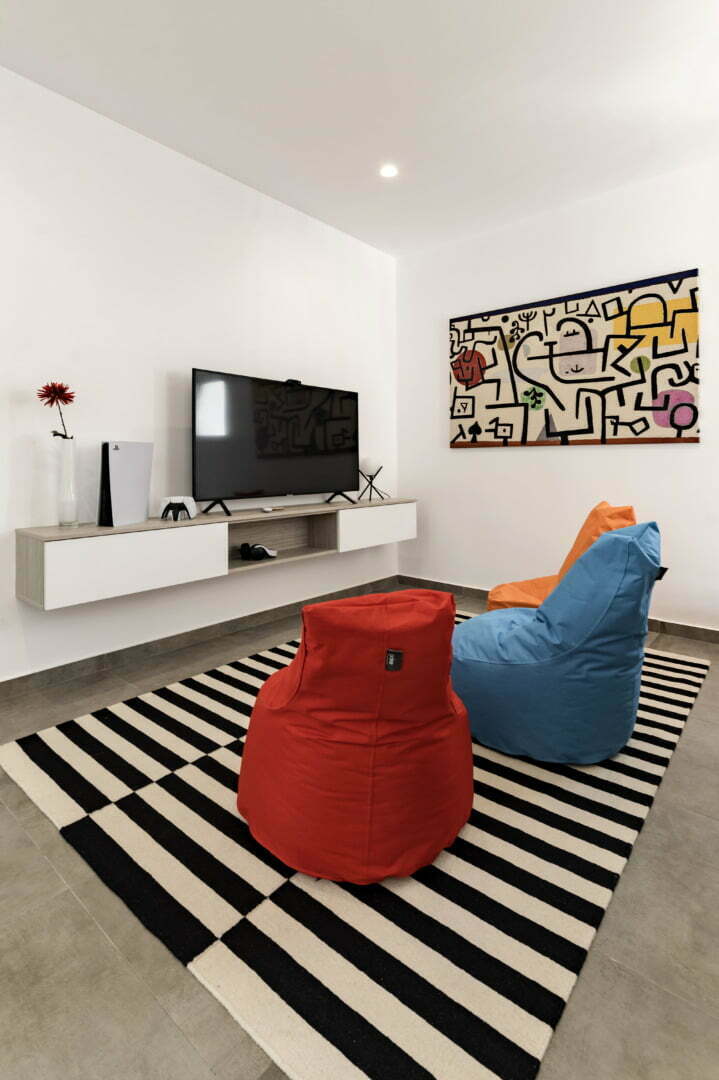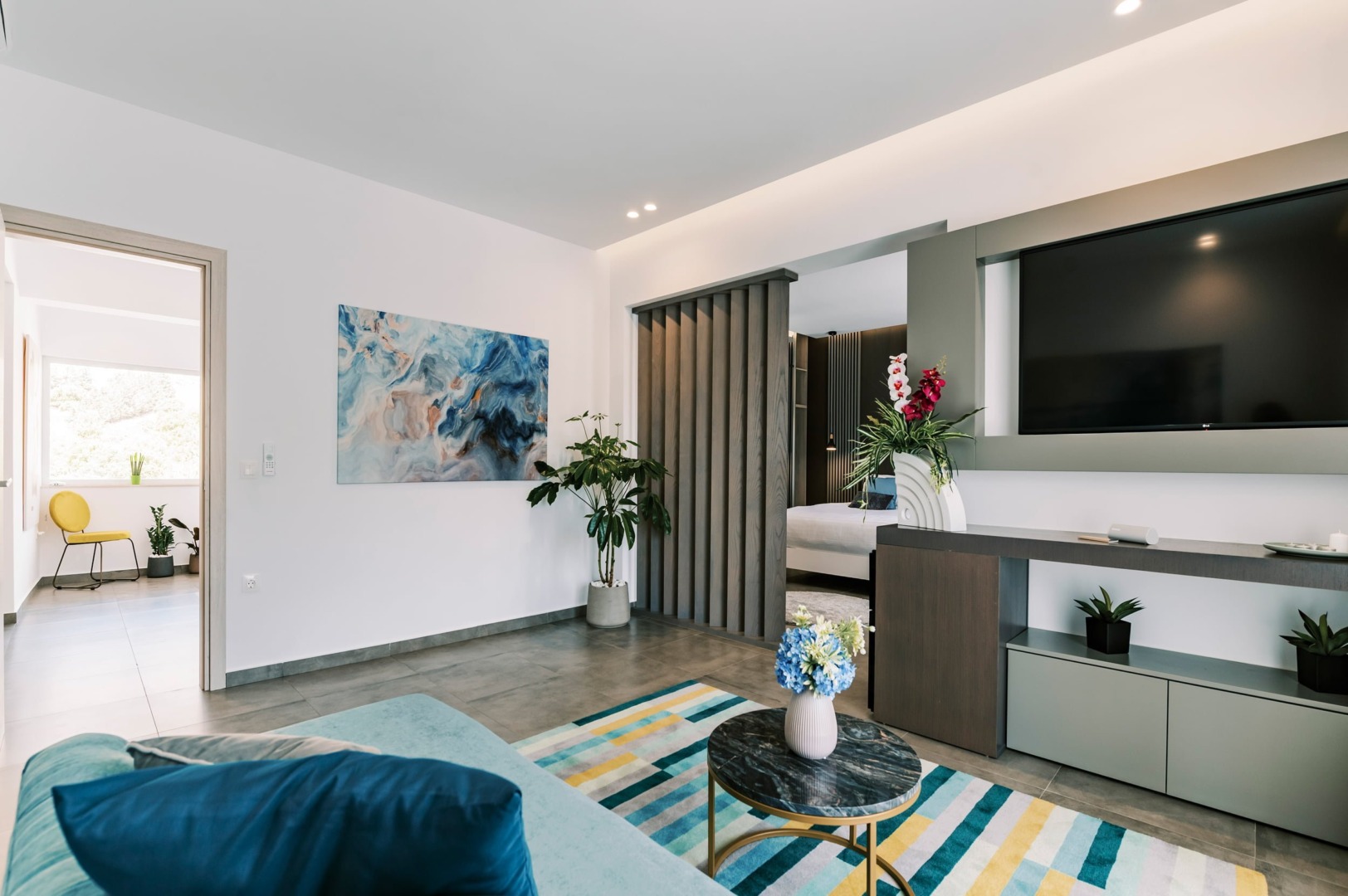 The majestic suite is the definition of luxury. You can spoil yourself by relaxing on your private living room with a 60 inches flat screen, a mini bar and a wine cooler, a king size bed and an open closet. The private bathroom with a walk in Jacuzzi shower a bathtub with an endless hilltop view, and above the ceiling with stars designed led lights.
Bathtub & Shower Hydromassage
It is located on the ground floor, includes a king size bed (1.80 * 2.00) with a lounge area, a walking wardrobe with a huge mirror, a flat screen, an en suite bathroom with a bathtub and a Jacuzzi shower.
Bathtub & Shower Hydromassage
On the other side of the pool, there is a private pool suite with a fully equipped kitchen, a bathroom and a bedroom, with a hilltop and a pool view. Across the pool, there is the dining area, and a cozy living room in shades of white & grey, like the rest of the decoration which is a tribute to Lindos architecture.